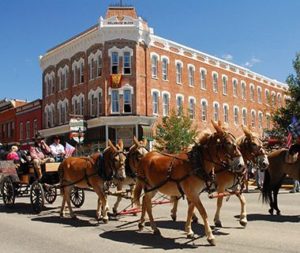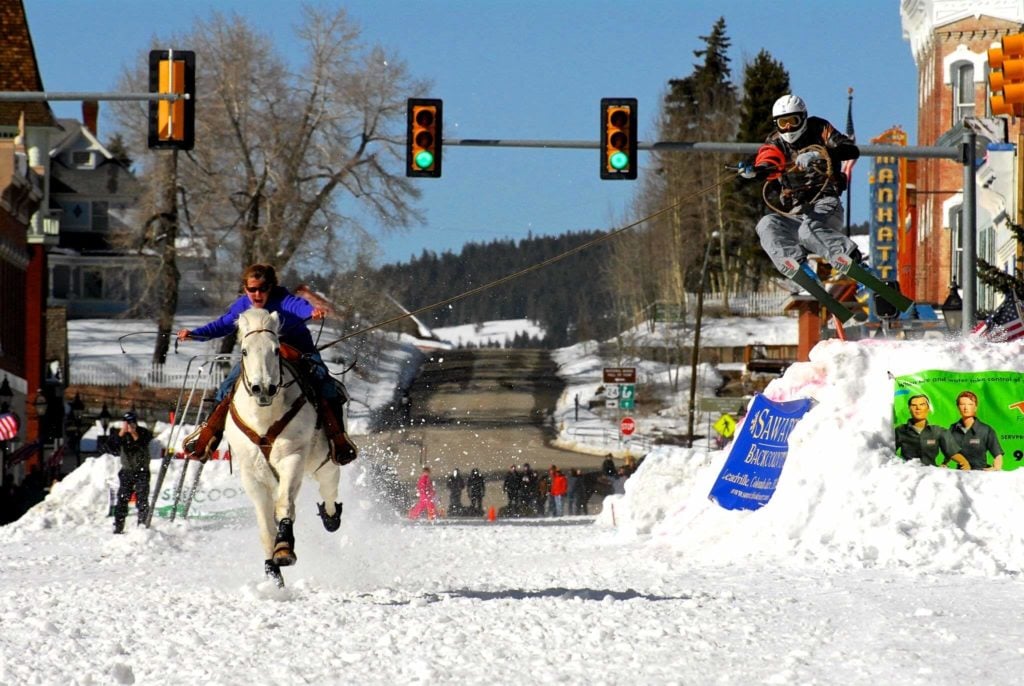 There's a reason our town's slogan is Great Living at 10,200′ – we know how to have a good time! Check out some of the fun events that take place here in America's highest city:
Event Calendar – The Tourism Panel hosts the most up-to-date community event calendar for your planning-ahead pleasure. See below for links to the most popular perennial shindigs:
Winter Bike Series — Fatbike race series beginning in January every year. Races include the Tennessee Pass Night Jam, Mineral Belt Mayhem, East Side Epic, and more. Race entry fees benefit the Cloud City Wheelers, the local biking and trail building club.
Leadville Loppet — Cross country & skate ski race held on the Mineral Belt Trail every February. As of the 2018 event, it is an American Birkebeiner qualifier.
Skijoring and Crystal Carnival Weekend — A Leadville tradition since 1949. The main event is skijoring, which involves skiing the length of main street behind a galloping horse while hitting jumps and nabbing rings with a pole. It's about as nuts as it sounds! Other Crystal Carnival events include the Nordic Knockout Sprints, Dog Joring, and Nordic Paintball Biathlon over at the Tennessee Pass Nordic Center.
Buena Vista Bike Festival — Century ride on roads between Buena Vista and Leadville. Held every summer. Shorter distances available, but why on earth would you want to cut it short? It's not like you have to ride uphill or anything.

Leadville BBQ and Brew Festival — The name pretty much says it all. Happens every June, but bring a jacket – one year it snowed! If you have anything against barbecue and/or beer, you should probably steer clear of town on event weekend.
Boom Days — A longstanding multi-day celebration of Leadville's rowdy old boomtown era. Mining competitions, parade, food, live music, gunslingers, car show, and of course the infamous burro race up to Mosquito Pass and back. Typically the first weekend in August, and always voted Leadville's best parade.
Leadville Race Series — Home to the country's second-oldest 100-mile footrace, the Leadville Trail 100, a.k.a. the Race Across the Sky. There's also a 100-mile mountain bike race and several shorter races available. Events are distributed throughout the summer with enough time in between for insane people to attempt all of them.