Colorado Mountain Land for Sale
Howdy, and welcome to this webpage about land for sale in Colorado!
If you're looking to buy, then you're in the right place, because we've got all kinds of excellent Rocky Mountain land for sale here at RE/MAX Aspen Leaf Realty in Leadville.
Yes, we do highly recommend Leadville and Lake County as opposed to other cities and counties in Colorado.
Maybe we're a bit biased because we live here (and also sell real estate here), but would you just look at this insanely scenic view?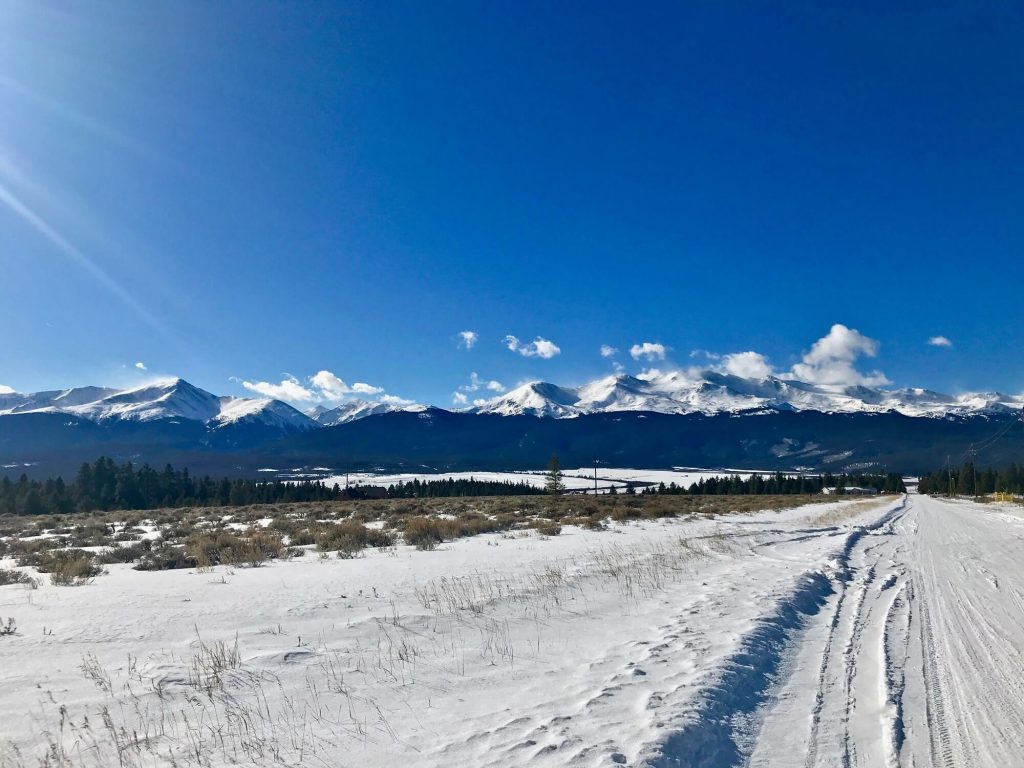 That pointy mountain on the left is Mount Elbert, Colorado's highest peak. The one partly hiding in the clouds to the right is Mount Massive, Colorado's second highest peak. How cool would it be to step out of your front door and get swept away by a view like that every day?
At approximately 10,200 feet above sea level, Leadville is the highest city in the entire United States. It sits at the upper end of the Arkansas River Valley, with the mountains of the Sawatch Range rising to the west and the Mosquito Range to the east.
Back in the late 19th century during the mining boom days, Leadville was the second largest city in Colorado, behind only Denver. Some sources report that as many as 40,000 people inhabited the area. Pretty much everyone here either worked as a miner or worked providing services and supplies to the miners. People will go absolutely nuts for gold and silver. Not sure why but it's a thing.
These days, Leadville is a lot smaller and quieter, a textbook example of a quaint Colorado mountain town. There's a tasty collection of local restaurants to choose from, several nearby ski resorts including the one and only Ski Cooper, and lots of fun outdoor events, such as the world-famous Leadville Race Series and this thing crazy people invented called skijoring.
We're getting sidetracked, though. This page isn't supposed to be about Leadville, it's supposed to be about land for sale in Leadville. Or, more accurately, land for sale in Lake County, because we also sell real estate in Twin Lakes and Granite.
So, what say? Ready to start checking out land for sale in Colorado? Give us a call at (719) 486-1930, and come build your dream home in Lake County!
---
Here are all the active land/acreage listings in Lake County: