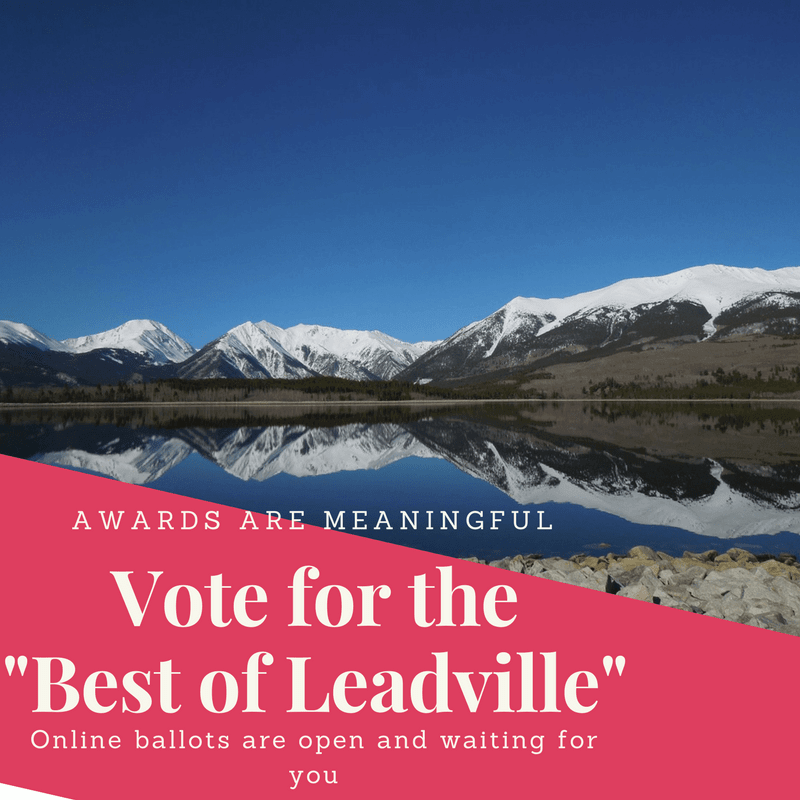 It's that time of the year again where you can vote for your Leadville favorites – including, of course, Leadville real estate agencies. 😉
For our small and close-knit community, these awards can be quite meaningful. We really appreciate every vote we get and hope you're having an amazing 2018!
Submit your vote here:
Note: In order for your ballot to count, you must submit votes in 10 categories.